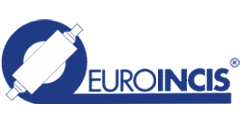 Ibercutting, a leading company in the tissue paper industry, is the official distributor of Euroincis for Spain and Portugal. Since its creation in 2000, Ibercutting has been at the forefront of the industry, providing comprehensive and high quality solutions to its customers. Our speciality is the commercialisation of spare parts for machinery and technical assistance, always offering a fast and efficient service thanks to our extensive stock of spare parts.
As part of our commitment to excellence, we have established a strong partnership with Euroincis, the leading manufacturer of embossing rolls for the tissue paper industry. Founded in 1950, Euroincis combines decades of experience and state-of-the-art technology to produce a wide range of embossers, with over 10,000 different models. In addition, they are distinguished by their ability to develop customised designs, enabling our customers to have truly personalised products.
Euroincis embossing rollers are essential for the creation of a variety of tissue products, including kitchen rolls, toilet rolls, napkins, tissues and towels. Whether it is chemical or mechanical embossing, our customers can count on high quality rollers that deliver exceptional performance.
Ibercutting's partnership with Euroincis reinforces our commitment to innovation, quality and customer service. Together, we are ready to meet all the needs of the tissue paper industry, from relocating and modernising production lines to creating completely new lines. Our mission is to help our customers achieve their goals by offering solutions that are tailored to their needs.
We offer assistance and advice in the transfer of lines, modernisation and creation of new lines as well as the purchase and sale of new and second-hand machinery.